How to link pan card with LIC Policy, Check Link Status Online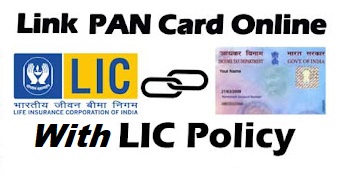 If you have a LIC policy and you haven't linked your PAN card, then today's post is for you. Today I'm going to show you all how you can link your PAN card With your Lic Policy Online.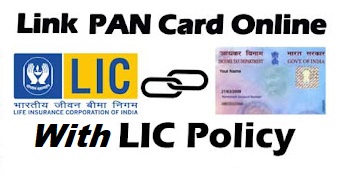 You all know the LIC policy and many of you will also have taken the LIC policy. If I talk about myself, I opened my account in LIC at the age of 15 and took the Lic policy. And I hope you guys, like me, will have a LIC policy. If you all have a LIC policy, then you have an update from LIC for all the people. also for the upcoming LIC IPO, you can get benefit from this. For policyholders get 60 rs off per shear But your pan card must link with your policy. So in this article, you will see step by step How To Link a Pan card With Lic Policy Online and how to check your pan card Statues Online.
Required Information for Link Pan Card:
Policy number(s).
PAN card Number and Date of Birth
Email Address
Active Mobile number (OTP will be sent on the number).
Read More: What is the share or stock market|How to Invest in Stocks
Steps for Link Pan card With Lic Policy Online:
Step 1:
Go to google and type Lici. Go to this link: LIC Official Website
Step 2:
Now find weblink to link PAN. A user can directly visit the link given below. then This page will appear. Or click this Link : Life Insurance Corporation of India – Online PAN Registration (licindia.in)

Step 3:
In this Step, you have to click the Proceed Botton for the online Pan card With LIC Policy Registration.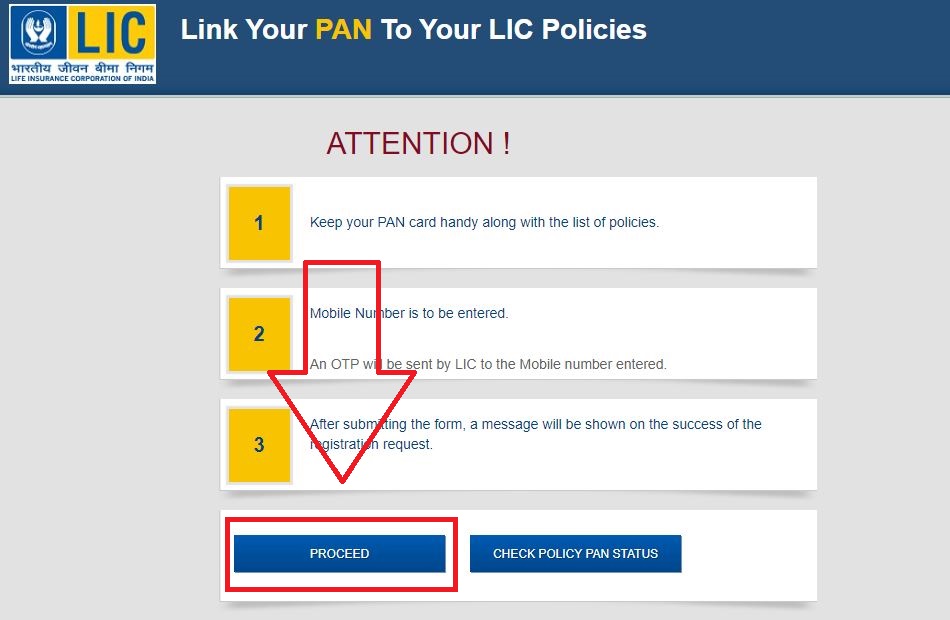 Step 4:
Fill out the Registration form with the required information. If a policyholder has more than one policy under his name, he can click on add policy to add all of his policies. Enter the captcha after checking the declaration box and click on Get OTP.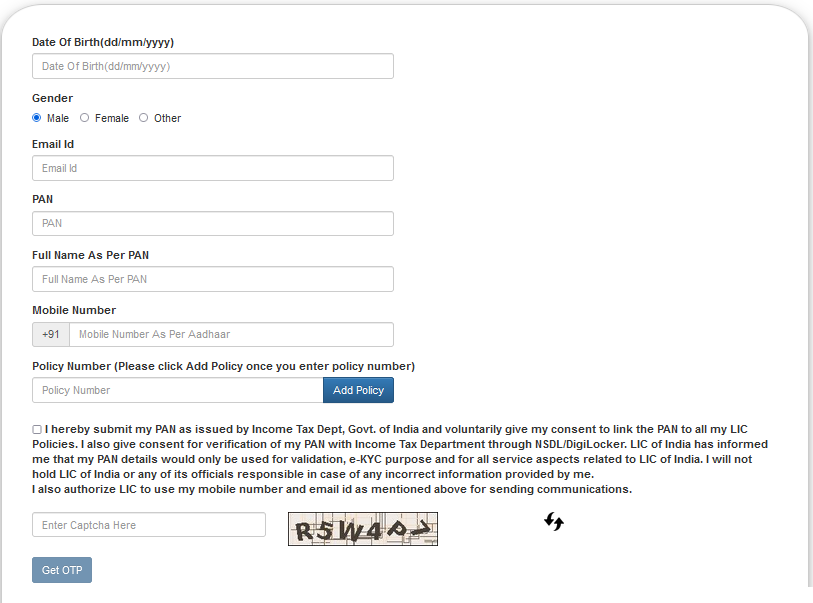 Step 5:
In this step, the policyholder will get a summary of filled details. Enter the received OTP received and click on Submit. Your PAN will be linked Successfully.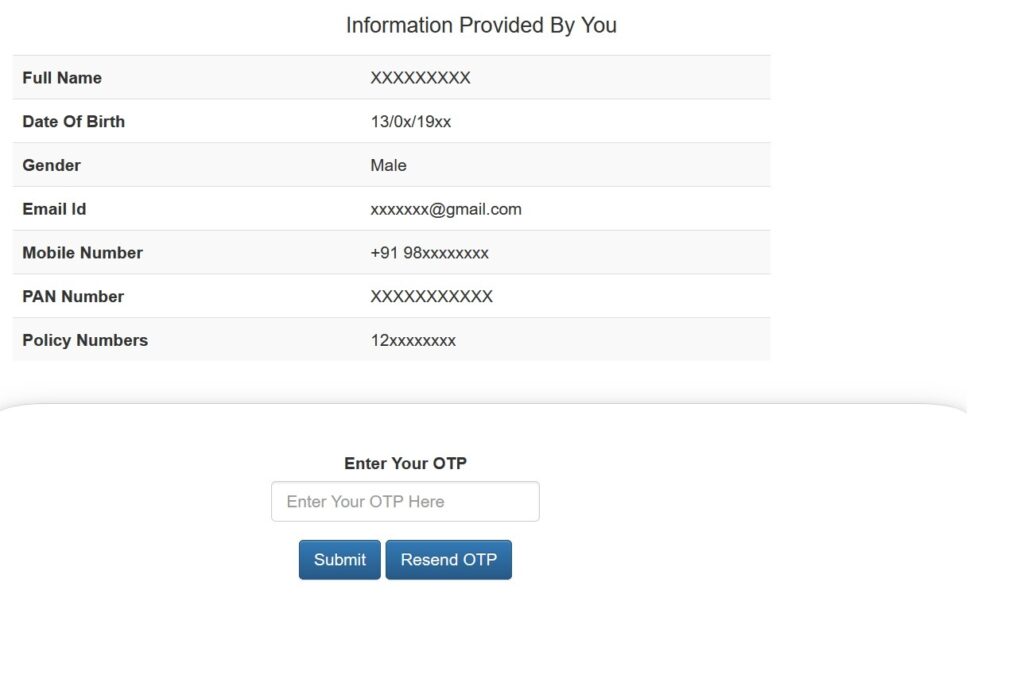 How to check your pan card Link Statues:
Same as previous step 1 and Step 2. GO to the Registration Portal.
Click the check policy pan status button.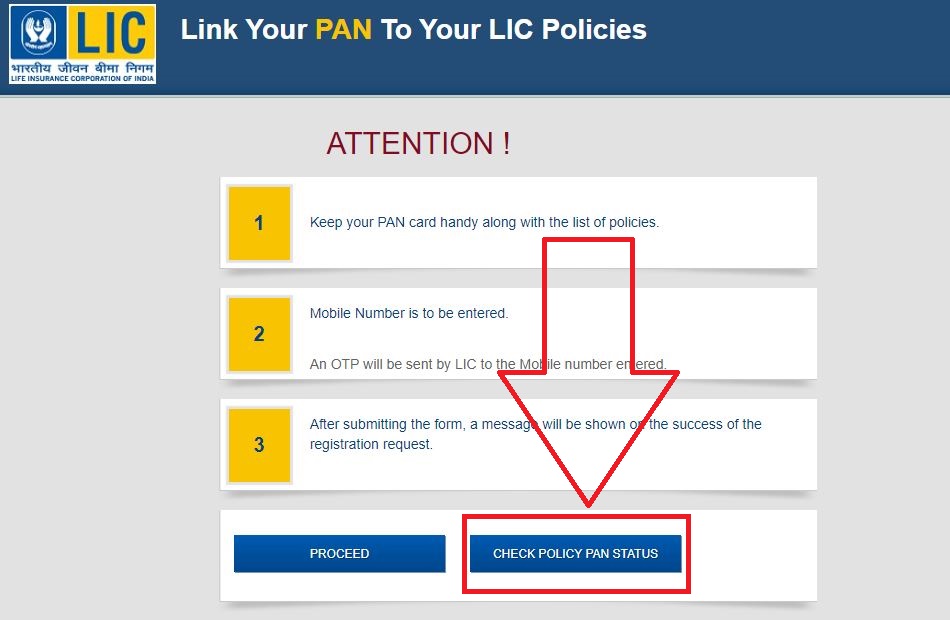 Fill in the required information, like Your policy number, Date of Birth, and your Pan Card number, and fill in the captcha.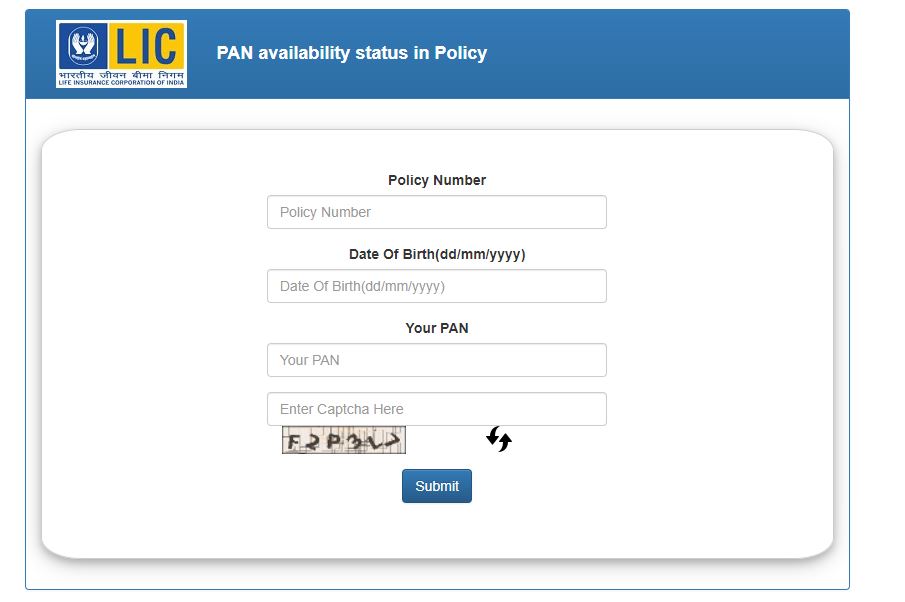 Click the Submit Button to check your pan card Link Statues.
I hope you get the all information about the How To Link Pan card With LIC Policy, Check Link Status Online. So that we too have a chance to learn something from your ideas and improve something..
Read More: