What is the Number to Check Vodafone Balance, Internet? USSD Codes List in 2022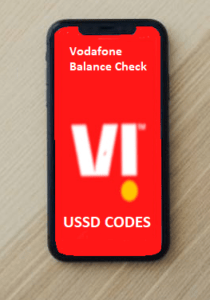 In this article, I will explain step by step how to check Vodafone balance using USSD and Vodafone App. With the help of Vodafone USSD codes. You can know about the existing prepaid balance, best offer for your number, data balance, SMS balance, and other services.
What is the Number to Check Vodafone Balance?
Vodafone Is One of the most trusted telecommunication Operators in India, If you are a subscriber of Vodafone or VI Company. However, you should know how to check the balance in Vodafone. Also, use these Vodafone USSD codes and stay updated with your Vodafone services.
In India, Everyone doesn't have a smartphone. Many people use their Bar phone, if they want to know their balance, they need USSD codes. USSD codes help to know the validity, balance, offers, data usage, and other information related to their Vodafone account. However, If you have a Smartphone you can know all information with a single click on your smartphone.
Read Also: What is the Number to check Airtel Balance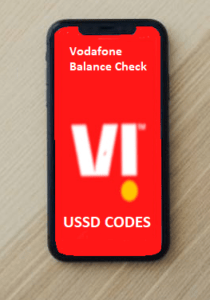 List of Vodafone USSD Codes to Check Balance, Data, Offers, and Other services:
---
Vodafone Prepaid Balance Check Code:  * 141 # or * 111 #
Latest Recharge and Data Pack Offers Code:  * 121 #
Special and Regular offer check code:  * 111 * 1 #
Complaint Helpline Number: 198
Customer Helpline Number: 199
Data balance Check Code: * 111 * 6 #
 Internet Data Balance and Daily Usage Code: * 111 * 2 * 2 #
Vodafone Self Care menu: * 111 #
How to check Vodafone Balance and Data Usage, Offers and Other Information In Vodafone App:
---
Step1: Download the VI APP from PlayStore or AppleStore.
Step2: Now you have to register your number on the Vodafone app to check your Vodafone balance so that you can easily check your balance.
Step3: If you want to know about other things about your account click My account. etc.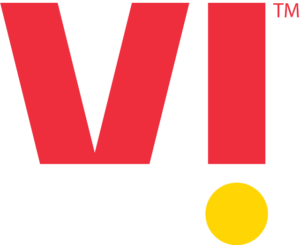 Official Link to Download Vodafone APP: Download VI APP
Read Also:
If you like the article please comment below