What is Esports for games, Future of Esports.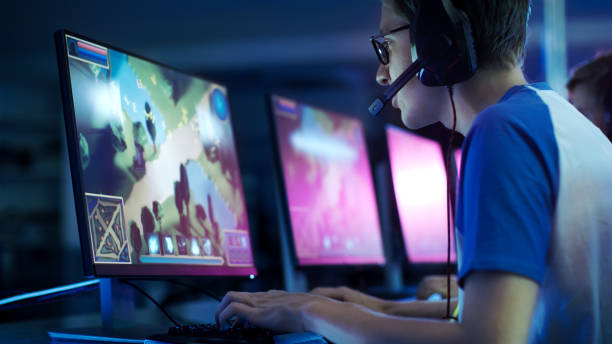 Now Esport is the fastest-growing billion-dollar Sport. In this article, you will know about What is esports for games, the Most Popular Esports franchise, Esports Tournaments & what is the Future of esports.
What is Esports for games?
Esports is one of the fastest-growing sport in the internet world. Esports often take the form of organized, multiplayer video game competitions, particularly between professional players, individually or as teams. Although organized competitions have long been a part of video game culture, these were largely between amateurs until the late 2000s. esports also is known as electronic sports, e-sports. In the 2010s, esports was a significant factor in the video game industry, with many game developers actively designing and providing funding for tournaments and other events.
However,  before 2017 we don't know what is mobile game e-sports. So thanks to PUBG Mobile for mobile game e-sports. In early 2017 after the release, PUBG Mobile comes with a new kind of e-sports which is mobile Esports. However, the most common video game genres associated with esports are multiplayer online battle arena, first-person shooter(fps), fighting, battle royales.
Most Popular Esports title:
Esports Tournaments & what is the Future of esports?
Esports Tournaments such as the League of Legends World Championship, Dota 2's International, the fighting game-specific Evolution Championship Series and Intel Extreme Masters are among the most popular in esports. Many other competitions use a series of league play with sponsored teams, such as the Overwatch League. Although the legitimacy of esports as a true sporting competition remains in question, they have been featured alongside traditional sports in some multinational events in Asia, The Fortnite World Cup is an annual esports competition based on the video game Fortnite. Now VCT(VALORANT Champions Tour) Going to Next Level. Now it's the Most Popular Esports title.
A total US$30 million prize pool was available across the various competition. Counter-Strike Global offensive tournament called ESL It's one of the most esports tournaments. However, now it was estimated that the total audience of esports would grow to 500 million viewers and Esports revenue increase over US$ 1.5 billion. Now Esports is a billion-dollar industry.
Read More: 20 Facts about computer and Internet
Some Popular E-sports Organizations:
Team Liquid
FaZe Clan
Fnatic
NRG Esports
G2 Esports
ENCE
Evil Geniuses
Team Vitality
Ninjas in Pyjamas
Cloud9
E-sports In India
India Esports Came in early 2018 from PUBG mobile after that many games came in this field like Free Fire, Call Of Duty Mobile. So, In Indian E-Sports, is the fastest growing esports and it helped to grow by many streamers like Carryminati, Mortal, Dinamo, and many others. In early 2019 India esports step into pc gaming esports with huge pc gaming players and it becomes a community.
Read More: Top 5 best social media campaign Sites, Apps in 2021
As an Indian, I want the PC Gaming community in India to go future.
Most Popular Esports Organization(clan) in India
S8UL
TSM ENTITY
Global eSports
velocity gaming
Many More
I hope you get all information about What is Esports for games, the Future of Esports. If you like this article, you can share and comment. So that we too have a chance to learn something from your ideas and improve something. 🙂