5 Best Operating systems for Computers and laptops in 2022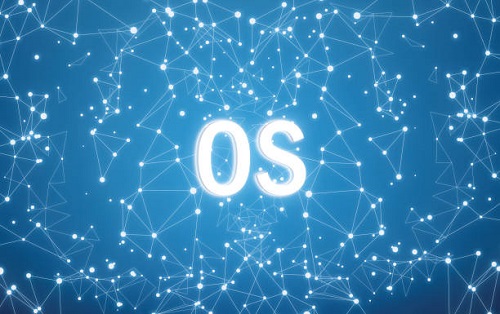 In this lesson, I will Explain the 5 Best Operating systems for Computers and laptops in 2022, Which OS is best for old PC, Gaming Top 5 Operating systems for computers in 2022 list. Computer divided into two parts Hardware and Software, The software part is Operating system.
What is an Operating System?
The operating system is a software program like windows, A program you must have to run a computer. In Os another kind of software like Excel, Word, Safari, chrome is application software. Over history, there have been lots of different Operating systems. The first one for PCs was called DOS after that came Windows. IBM mainframe computers had three OSs called VSE, VMS, and VM. Apple has its own OS which is called MAC OS for PC and Laptop and IOS for Phone. Usually, computers are sold with operating system software since you need it to do anything.
Similarly, most application software is sold separately since you may not want to do the application. There is a disturbing trend in the computer industry to load up computers with trial application software which many people do not want. They do this because the computer manufacturer is paid by the application software vendor to do this.
Read Also: Top 5 Social Media
Which OS is best for an old PC
For old Low-end Pc like the dual-core old-generation Linux-based Operating system is best. E.g. Ubuntu, Kali Linux, Fedora. Because they need very low resources to run any program and you can use Window's previous version like Windows XP,7, etc.
Which OS is best for gaming
The best Operating system for Gaming is windows.  Because windows are the only one that supports and optimized for gaming also Game developer develop their game for windows especially. Because of The large user base who use windows.
Now some games you can play also in MAC OS but windows are best for gaming.
Read Also: Top 5 Search Engine
Top 5 Operating systems for computer and Laptop list
---
windows
MAC
Ubuntu
Chrome OS
Kali Linux
Windows
Windows is the most popular Operating system. From Windows 95 to windows latest version of windows 10. In Windows operating system is fully optimized for everyday work like official use, Gaming, and many others.
Windows is paid os which is From Microsoft Corporation But you can download and install your system on a trial basis. Latest windows price aproxy:100-200$ Microsoft also Provide Server-based os, Example: Windows Server 2003, 2008, NT.OS List for Computer: Windows 98, XP, Vista,7,8,10. Windows have many other application software that very useful for us which are Word, Excel, Microsoft Explorer. No doubt it's best os for all kinds of users.
Features of windows :
If you have a Touch Screen Laptop you can use windows in Tablet mode
If you love to play games So you know windows are best for this they have a dedicated game mode to boost your gaming experiences.
In windows 10 you get an inbuilt Windows defender capable to protect your pc.
Windows have defragmentation, Clean up feature for delete junk files and reduce file storage.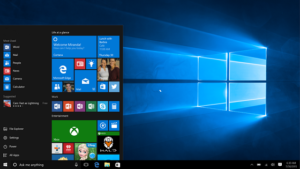 Official Website: Windows
MAC OS
Mac is Popular among Apple product Users. This Os is optimized for Offical users and Video editing and many other things. In this os, you see Apple-exclusive Apps, Stylest Desktop. This is not for all users but In recent years, the MAC operating systems have been completely free with the occasional free upgrade by its developers. This OS Developed by the Apple Company. but in this can't play popular pc games otherwise it's good os.
Features of MAC:
macOS exclusive applications like I tuns, safari, premier pro, etc all are well optimized.
Mac In-Built dynamic them or desktop interface it's easy to use.
macOS virus-free fully protected by apple developers.
In this Os have their own store where can download their apps.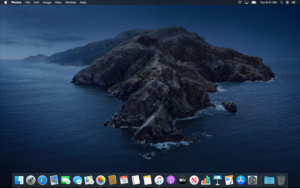 Official Website: MAC OS
Read Also: History of the Internet
Ubuntu
Ubuntu is Linux based OS with lots of features like windows OS. This is developed by Canonical which is a global software company. However, This is open-source that means anyone can use it for free. For instance, casual use like in school, home it's a perfect OS.  It's release in three editions: desktop, server, and core for the internet of things devices and robots.
Features of Ubuntu:
This OS is based on Linux which means it's protected from the virus.
It's can run on a low-end pc.
In this os all app is free.
This OS is available in different languages.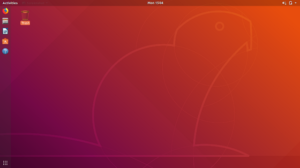 Official Website: Ubuntu
Chrome OS
This is a Linux-based Operating system which is known as chromium OS. Chrome OS developed by Google, You can access all google free services using this os. However, to use this os you must need an internet connection to use all services.
Features of Chromium OS:
This OS is for low-end pc.
Chrome OS is designed to be compatible with all Android applications.
You can enjoy music, videos in this os.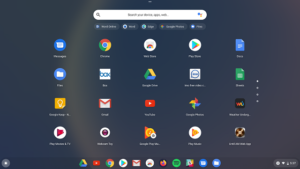 Official Website: Chromium OS
Read Also: What is Computer Virus
Kali Linux
This is a Linux-based very popular operating system for hackers and developers. Kali Linux is an open-source project that is maintained and funded by Offensive Security. The user does digital forensics, penetration testing, and other things to use the terminal and other features of this OS.
Features of Kali Linux:
This is a GUI-based open-source operating system.
You can use this OS in very low-end pcs.
For knowledge purposes, it's a very good operating system.
You can enjoy the video, music as well.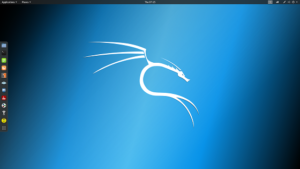 In conclusion, If you see the market shear, so Microsoft is the winner, For their user Experience. After that mostly uses a Linux-based operating system like chromium os, Ubuntu, Kali Linux, etc. However, by increasing apple users year on year Mac is also a popular OS.
---
I hope you get the all information about the 5 Best Operating systems for Computers and laptops in 2022. If you like this article, you can share and comment. So that we too have a chance to learn something from your ideas and improve something.
Read Also: