YouTube Shorts on TV: YouTube Now on your Smart TV, Bokaboxei Tiktok-Reels Video Fun!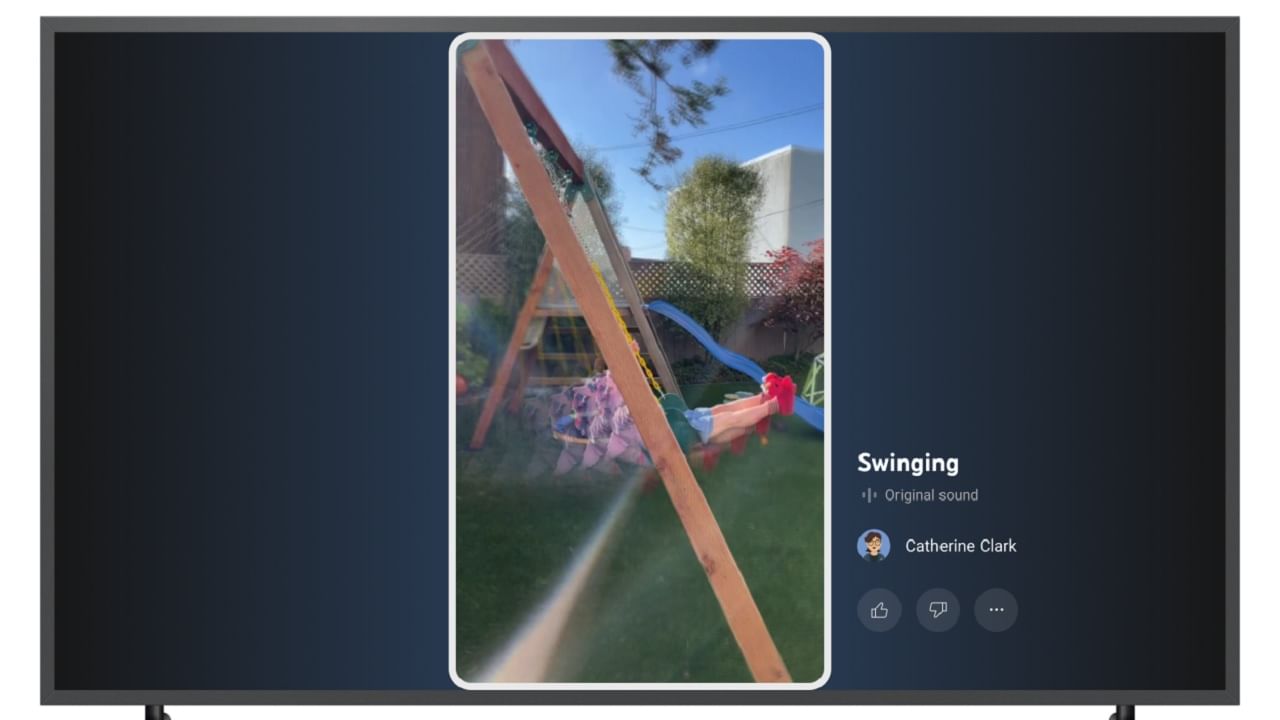 YouTube latest news: YouTube's 60 second short videos can now be viewed on television. What will be seen on TV, how will it look or how it will feel – know all the information.
Short videos now on the big screen!
Smart TV YouTube Shorts: YouTube shorts are now growing in popularity. But an outrage among the audience remained for a long time. They could not store the experience of watching 60 seconds of shorts on the big screen of a television set. That problem is going to go away now. YouTube Chief Product Officer Neil Mohan wrote in a blog post that YouTube is now letting viewers watch 60-second shorts from their TV screens. Incidentally, YouTube shorts are now the platform's fastest growing surface. Let us know how YouTube is designing this surface, through which viewers can watch from the TV screen.
YouTube Shorts on TV: When Will It Launch, Which TVs Will Support It?
People with TV models in 2019 and later will be able to watch YouTube shorts on their TVs over the next few weeks. Some popular TV brands will support this feature. Apart from this, the feature of watching shorts on this big screen is also being added to some new generation gaming consoles. If you have a smart TV, you can update the YouTube app to watch shorts.
YouTube Shorts on TV: How to Watch
YouTube said the rolled out design is a modified version of a prototype that was tested multiple times. The design will show viewers the shorts and many elements of YouTube. This includes comments, likes, subscribe buttons and searchable videos. The platform is said to add additional functionality in future releases.
According to research from YouTube, users preferred the 'Max' prototype, which had more visible functionality. The blog wrote, the prototype includes "tags attached to comments and a color-sampled blurred background."
The blog post also mentioned how YouTube's user experience has led to this design, which allows shorter videos to be viewed on TVs. However, the shorts are a natural fit for mobile platforms due to the vertical video and the ability for users to quickly scroll to the next video. There is no denying that the task of making such long and short videos compatible on TV screens was quite difficult. According to YouTube, they had to ensure that the experience of watching shorts on TV was commensurate with what users would watch on mobile.
YouTube created the first three prototype options and sought feedback from selected participants. One option is to show the shorts in a traditional YouTube video player. The second option will show a customized version of the video to better fill in the blanks on both sides. The third option is jukebox style – where multiple shorts will be shown on the screen at the same time.