Top 5 Features iOS 16 arrived on Monday, which iPhone will get this update?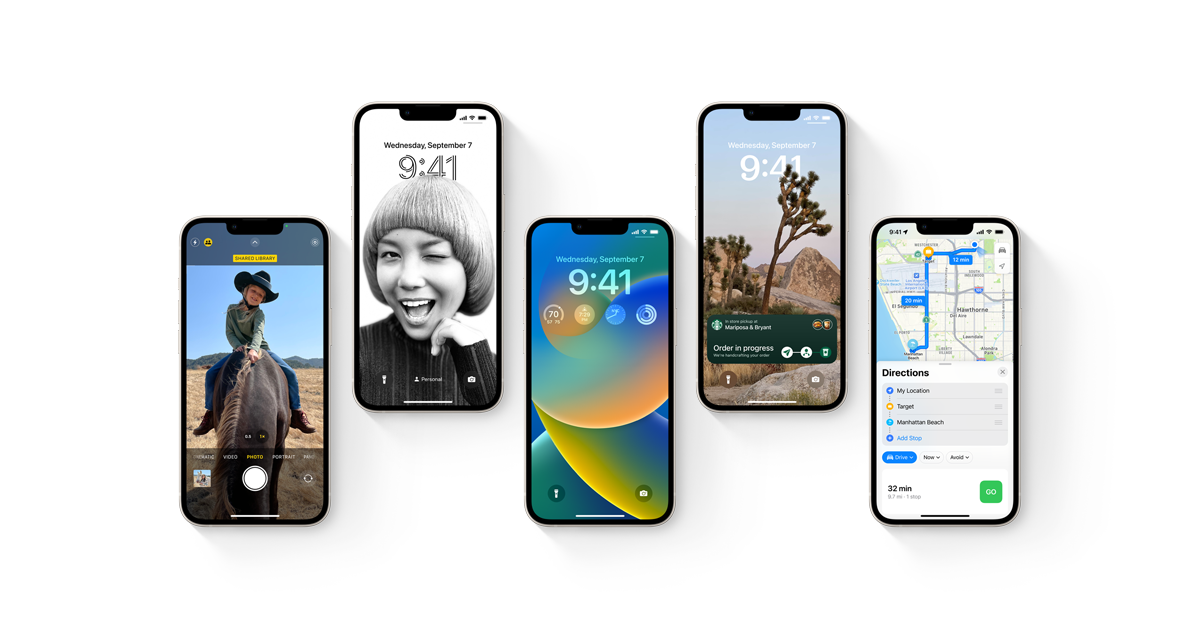 Top 5 Features iOS 16: The iOS 16 software update has reached a bunch of iPhone models. Here we know which iPhone will get this update and what are the features, know all the information.
iOS 16 Eligible Devices: The latest iOS 16 software is available for iPhone users starting Monday, September 12. iPhone 8 and later models will receive this latest software update starting today. This update will gradually reach Apple iPhone models. So, if you haven't received the update yet, just wait for a few more days.
Which iPhones will get the iOS 16 update right now
The good news is that Apple is rolling out the latest iOS update for some of its older iPhones as well. It is known that a total of 18 iPhones will get the iOS 16 update at the moment. All the latest iOS devices starting from iPhone 8 including the iPhone SE version will get this update.
iPhone 8
 iPhone 8 Plus
iPhone X
iPhone XR
 iPhone XS
 iPhone XS Max
iPhone 11
iPhone 11 Pro
iPhone 11 Pro Max
iPhone 12
iPhone 12 Mini
iPhone 12 Pro
iPhone 12 Pro Max
 iPhone 13
 iPhone 13 Mini
 iPhone 13 Pro
iPhone 13 Pro Max
 iPhone SE (2020)
 iPhone SE (2022)
So it must be remembered that the newly launched iPhone 14 line-up has already been launched with iOS 16 out-of-the-box software. There are a total of four phones in this series, iPhone 14, iPhone 14 Plus, iPhone 14 Pro, and iPhone 14 Pro Max.
If you enable auto-update, your eligible iPhone model will automatically update to the latest iOS version. Otherwise, you can simply go to the Settings app on your iPhone. From there, you can check if new software updates are available by going to the Software section. But before installing the update connect the phone to a stable WiFi network. Also, you need to make sure to back up all your data before installing the update.
Top 5 Features iOS 16
lock screen – This is the first time that Apple is going to give an opportunity to its iPhone users to customize widgets, date and time custom fonts, multi-layered wallpapers, etc. Plus, users can select a set of images to shuffle on the lock screen throughout the day.
Edit/Unsend iMessage – With iOS 16, users can temporarily edit or send iMessages. You can also mark iMessage conversations as unread after opening them. iOS 16 users will be allowed to edit an iMessage for up to 15 minutes once it is sent. You will be allowed to edit each message up to five times.
music player – The new full-screen music player on your lock screen comes with a large display of your album art and wallpaper that complements its color tones. If you prefer your lock screen without a huge music player, you can easily minimize the music player and see your lock screen wallpaper.
games on iPhone – With iOS 16, iPhones have support for more Bluetooth game controllers, including Nintendo Switch Joy-Cons and Pro Controllers. The iPhone is already compatible with PS5 DualSense and Xbox Series X controllers since the release of iOS 14.5 last year
I hope you get the all information about the Top 5 Features iOS 16 arrived on Monday, which iPhone will get this update? If you like this article, you can share and comment. So that we too have a chance to learn something from your ideas and improve something.
Read Also:
Be the first to get news Google Newsfollow here