Portable Electrocardiogram Device: A friend died of heart disease. A portable electrocardiogram device was built by Dehradun engineers. The price is only 7,000 rupees.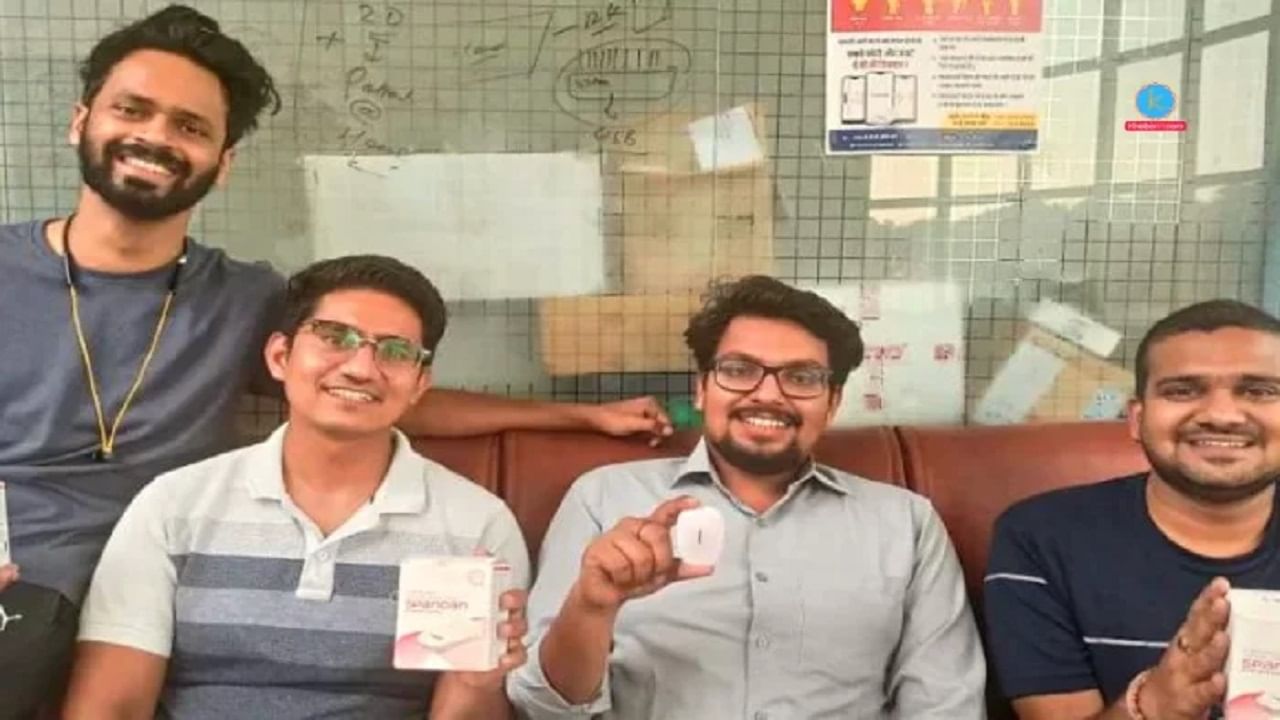 Smartphone-operated ECG devices: ECG machines are typically very expensive. There are currently no ECG machines on the market costing less than 1 million rupees. But portable devices are not that expensive. You can easily operate it with your smartphone.
Rajat and his friends with that little electrocardiogram machine.
Spandan ECG device: 6 years ago. Rajat Jain, 21, was devastated after his friend died of a heart attack. Two friends were studying at the Faculty of Engineering in Dehradun. The death of that friend, the state of grief from it, inspired Rajat to develop a portable electrocardiogram device named 'Spandan'.
The main purpose of developing this portable ECG device is to help people by accessing accurate diagnosis of early symptoms. A small electrocardiogram machine called a "spandan" collects the electrical signals produced by the heart and diagnoses problems. ECG machines are generally very expensive. There is currently no ECG machine of his under 1 million rupees on the market. But portable devices are not that expensive. You can easily operate it with your smartphone.
Rajat Jain has been working on this ECG device since 2016. But the reason the product has taken so long to come to market is because of its development, clinical trials, and most importantly, the approval that took him four years to complete by the research team. Initially, Rajat wanted this "Spandan" ECG device to be the same size as Gold's standard ECG machine, but his aim was to make it smaller and more portable.
It's a "plug and play" device that's as easy to use as headphones. The device weighs just 12 grams. No batteries or moving parts. Being able to control it with a smartphone makes the device unique.
Rajat Jain founded a company called Sunfox Technologies. Rajat, founder of the Dehradun-based organization, said: But when people have a heart attack, they think it's stomach pain. "
How to use this portable ECG device
To use this tiny ECG device, you will need to download a mobile app from the Google Play Store. This app tracks and generates PDF health reports. It also warns the user of irregular heartbeats. It has a live monitoring feature that monitors users based on various parameters.
The biggest advantage of using this app is that you don't need internet or mobile signal. This means you can use this app even in remote areas or mountains without internet connection.
What is the price of this electrocardiogram machine?
This portable device is sold by Amazon. The 'Spandan' device is priced at just Rs 7,000 on the e-commerce platform. Rajat Jain intends to offer the device to various e-tailers within the next few years. Last year this device he sold 50,000 units. The company is currently targeting sales of 100,000 units.