Nokia 2780 flip launch, dual display, can WhatsApp…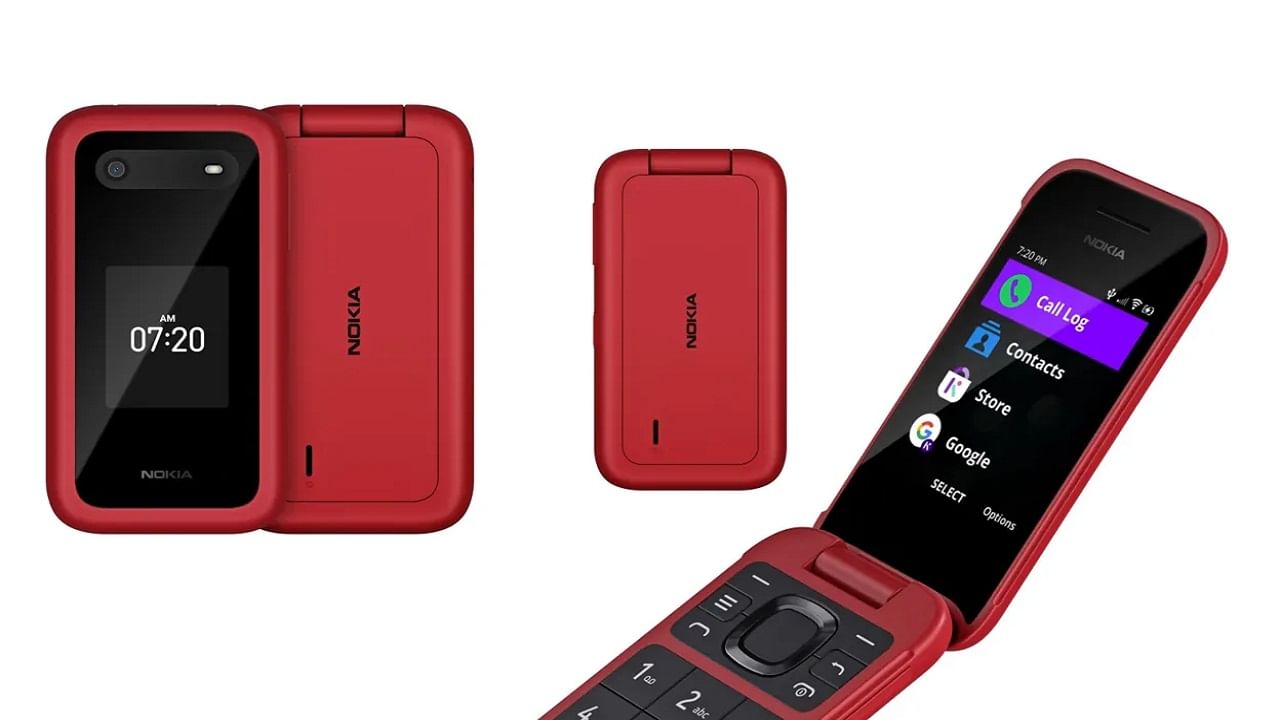 Nokia Feature Phone With WhatsApp: Nokia has come up with a new flip phone. The company's latest feature phone is the Nokia 2780 Flip. What are the features, how much is the price, know complete information.
Nokia has come up with a new feature phone.
Nokia 2780 Flip Launched: Companies like Samsung, Apple are bringing smartphones with shelf-like design one after the other. Nokia's brand licensee HMD Global is still focused on affordable, durable feature phones. The company has brought a new feature phone in India, which has a flip mechanism. The phone is mainly for entry-level users. Flip phones of yesteryear were the first, like the Moto RAZR V3i and the Nokia 7020 with a T9 keypad. The name of the new phone is Nokia 2780 Flip. The multi-coloured phone supports FM radio, has Wi-Fi 802.11 b/g/n. It also has 4G VoLTE like other Nokia feature phones. However, this phone does not have 5G connectivity.
Nokia 2780 Flip: Price and Availability
At present, the Nokia 2780 Flip phone has been launched for the US market. There is no information yet on when the phone will be launched in other parts of the world. The phone is priced at US$89.99 in the US, which is approximately Rs 7,400 in Indian currency. The phone will be available in blue and red colours. Customers can buy the phone from November 7 on the official website of Nokia.
Meanwhile, the Nokia flip phone has already been launched in India. The model name is Nokia 2660 Flip, this phone has been brought to India for Rs 4,699. The phone will be available in three colors: Black, Blue and Red.
Nokia 2780 Flip: Specifications, Features
The Nokia 2780 Flip phone has two screens, one of which houses the onboard camera. There's a 1.77-inch TFT display on the other side and the original 2.7-inch TFT display on the inside. The Nokia 2780 flip phone sports a 5MP camera at the back with fixed focus and LED flash. Powering the phone is Qualcomm's 214 chipset with a peak downlink speed of 150Mbps.
The Nokia 2780 Flip is very similar to the Nokia 2760 Flip phone. However, the 2780 Flip does support FM radio. The phone also supports MP3. Wi-Fi is Wi-Fi 802.11 b/g/n. Talking about storage, this phone has up to 4GB of RAM and 512MB of internal storage. The phone supports single sim.
This phone supports Type-C port. This means you no longer need to carry a separate Micro-USB cable. As software, this phone has KaiOS, which supports WhatsApp.