Matter E-Bike: EV Startup Matter Launches Japan's First 'Geared' E-Bike, Runs 150km on a Single Charge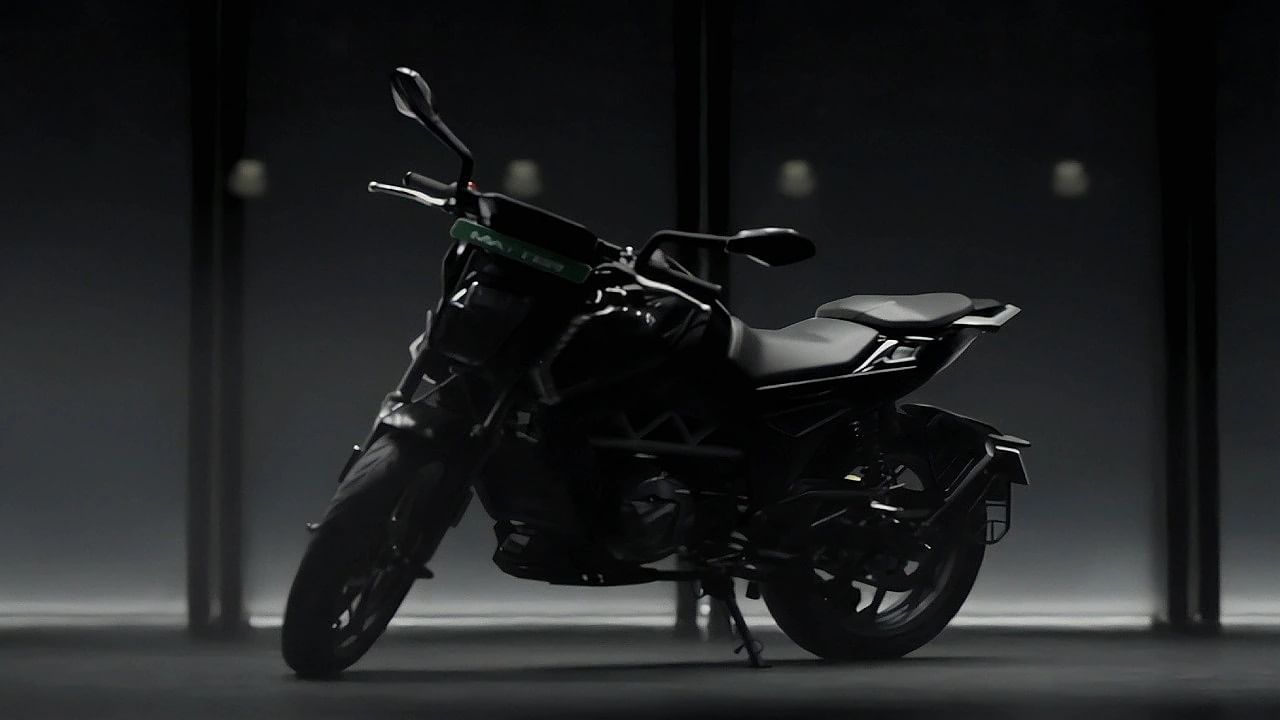 India's first geared electric bike: Matter reports that the bike will soon be available for general sale. A key feature of this e-bike is that it has a 'gearbox' never before seen on any e-bike.
This is the first electric motorcycle in the country with a gearbox.
Geared Electric Motorcycle: The journey began four years ago with Gujarat-based electric vehicle startup Matter. Four years later, the EV maker launched its first electric motorcycle from New Delhi. The name of Matter's electric bike is still unknown. The electric motorcycles are manufactured at the company's facility in Ahmedabad. The facility's current annual capacity is he 60,000 units. The model was shown in concept close to production on Monday 21st November. Matter says the bike will be available to the general public soon. A key feature of this e-bike is that it has a 'gearbox' never before seen on any e-bike.
Matter's e-bikes are designed and developed entirely in India. This bike will be very different from the few electric bikes currently on sale in India. Equipped with a 4-speed sequential manual transmission. This is one of the key factors that enhances the riding comfort of motorcycles, which is lacking in any electric motorcycle in India.
The biggest question arises here. what is the battery in this bike? The Matter Electric Bike is equipped with a 5 kWh Li-Ion battery pack. This battery is made of nickel-manganese-cobalt chemistry. This is the first time an Indian e-bike has a battery with such a liquid cooling system. The maximum power of the bike is 10.5 kW (14.2 hp). According to Matter, this e-bike allows him to travel a range of 125-150 km on a single charge. But it depends on the variant.
As for charging, the Matter e-bike has a 1 kW charger. With this charger the bike will be fully charged within his 5 hours. This charger can be plugged into a 5A 3 pin plug point. The bike also features a CCS connector to enable DC fast charging.
A 7.0-inch LCD display replaces the Matter E-Bike's traditional instrument cluster. The system has 4G connectivity and an Android-based operating system. Other important features include remote locking/unlocking, geofencing, live location tracking, vehicle condition monitoring, and detailed driving statistics.
Proximity-based fobs and a passive keyless entry system allow riders to lock/unlock the bike simply by standing next to it. The bike is equipped with disc brakes and a single channel anti-lock braking system.