Honda CL500: A Touch Of Nostalgia! The retro style of the sixties inspired the debut of the Honda CL500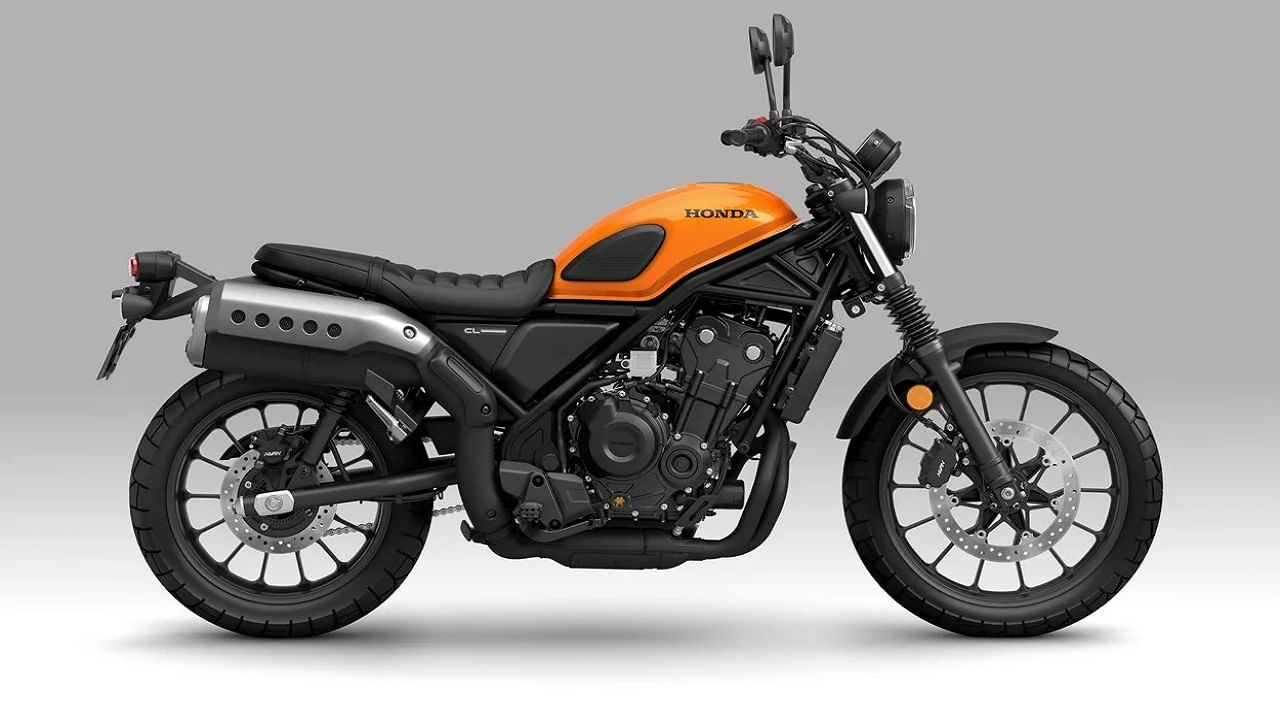 Honda New Scrambler: This latest CL500 bike from Honda is inspired by the CL motorcycles of the sixties and seventies. The company's aim in coming up with such a bike was to create a lightweight motorcycle with off-road dynamics.
Honda's new scrambler is coming to the market.
Honda CL500 Unveiled: Honda unveiled a new Scrambler at the 2022 EICMA event. The name of the new motorcycle is CL500. It is a member of 500 cc bike family. Honda is currently selling a total of four motorcycles in its extensive 500cc bike range – CB500F, CB500R, Rebel 500 and CB500X. Now this new CL500 bike is the fifth member of the company's 500 cc family. However, Honda has not said anything about whether the bike will be brought to the Indian market or not.
This latest CL500 bike is inspired by the CL motorcycles of the sixties and seventies. The company's aim to come up with such a bike was to make a lightweight motorcycle with off-road dynamics. One thing is clear from here that this rideable will perform very well in cities like it will storm off-road. Incidentally, Honda has a bunch of genuine accessories at its disposal, which suit the personality, utility, and above all, style of the rider.
The motorcycle uses a tubular steel trellis-style main frame. Long-travel suspension is up for suspension duty, with 41mm telescopic forks at the front and adjustable shocks at the rear. The bike has a 19-inch front wheel and 17-inch rear wheel. Block-pattern tires have been used in this motorcycle. The front and rear brakes have ABS modulation, balanced for excellent performance on predominantly uphill roads.
The seat height of the Honda CL500 bike is quite accessible, measuring at 790 mm. The handlebar is raised a bit higher, so that the riders can get hold of it even while trail riding. There are also tank pads, through which the rider can easily get hold of the fuel tank. The fuel tank of this bike is of 12 liters. According to Honda, the CL500 bike can offer a range of up to 300 km.
The lighting element of the latest Honda motorbike is being given the all-LED treatment. CL500's instrument cluster negative LED. Honda is also using Emergency Stop Signal (ESS) technology with this bike, which operates the rear indicators, emergency lights and hard braking. This feature has been seen in many cars in the past as well.
It is powered by a 471 cc parallel twin engine, which is capable of producing 46 Ps of power and 43.4 Nm of torque. Meanwhile ECU tuning is only for Honda CL500. The final drive has also been shortened to increase acceleration. The six-speed gearbox gets assist/sleeper touch.