Five Reasons Why Buy iPhone 14 Series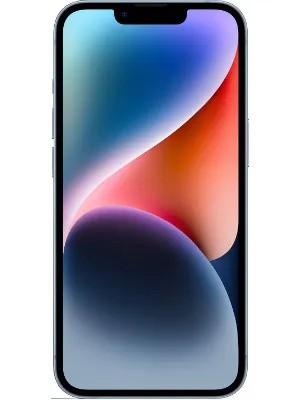 Tech giant Apple launched the latest iPhone 14 series and a bunch of other devices in a special event on the 7th (i.e. three days back) to make all the speculations true. But after the launch of these next-gen iPhones (non-Pro models), Five Reasons Why Buy iPhone 14 Series! In other words, iPhone 14, iPhone 14 Plus, iPhone 14 Pro, and iPhone 14 Pro Max models have entered the market with the predecessor iPhone series with similar designs and almost identical features (processor and others). Notably, buyers are not finding much difference between the standard iPhone 13 (iPhone 13) and the new iPhone 14; There is no difference in their prices either. Actually, this question is coming to the mind of most people that non-Pro models like iPhone 14 or iPhone 14 Plus will get an upgrade from iPhone 13. Others are disappointed and plan to buy the older model. So lets see the Five Reasons Why Buy iPhone 14 Series
In such a situation, if you also have any one of these two views, then our today's report can change your thinking a little. Because, we will talk about five features available in the non-Pro model of the iPhone 14 series, which are not in the iPhone 13. Eager to hear? But let's know about these features…
Five Reasons Why Buy iPhone 14 Series
1. Big Screen: Those looking to buy a bigger-screen iPhone can opt for the iPhone 14 Plus, which is one of the non-Pro models launched by Apple this year. It has a 6.7-inch display, similar to the one seen on the iPhone 13 (and even the new standard iPhone 14) models. However, after the price reduction, where the iPhone 13 is being sold for Rs 69,900, the larger screen iPhone 14 Plus will cost Rs 89,900.
2. Advanced GPU: As you already know, the old iPhone 13 and new iPhone 14, iPhone 14 Plus – all models are powered by the same processor i.e. A15 (A15) Bionic chipset. But here too there is a slight difference between the phones of both the series. In fact, the non-Pro handsets of the iPhone 13 series were offered with a 4-core GPU, but the newly launched iPhone 14 and 14 Plus models come with a 5-core GPU.
3. Accident Detection: In the latest iPhone 2022 lineup, Apple has added a new feature called Crash Detection. It will be able to trace a car accident and share or notify emergency services with necessary details like location information. However, the crash detection feature will only work when the iPhone user is in the car.
4. Autofocus on Front Camera: The non-Pro models of the iPhone 14 have the same rear camera setup as the iPhone 13. However, there will be a slight change in the front camera of these new phones, as it will now have a 12-megapixel sensor with autofocus support. This feature will help the camera to focus automatically regardless of distance and surroundings.
5. New Color Variants: Those buying the new iPhone 14 or 14 Plus will now get the Purple color variant as an option. This color model is not available in the iPhone 13 series.
---
I hope you get the all information about the Five Reasons Why Buy iPhone 14 Series. If you like this article, you can share and comment. So that we too have a chance to learn something from your ideas and improve something.
Read Also:
Be the first to get news Google Newsfollow here