FIFA World Cup opening match terrible buffering at Jio cinema! Crowds outraged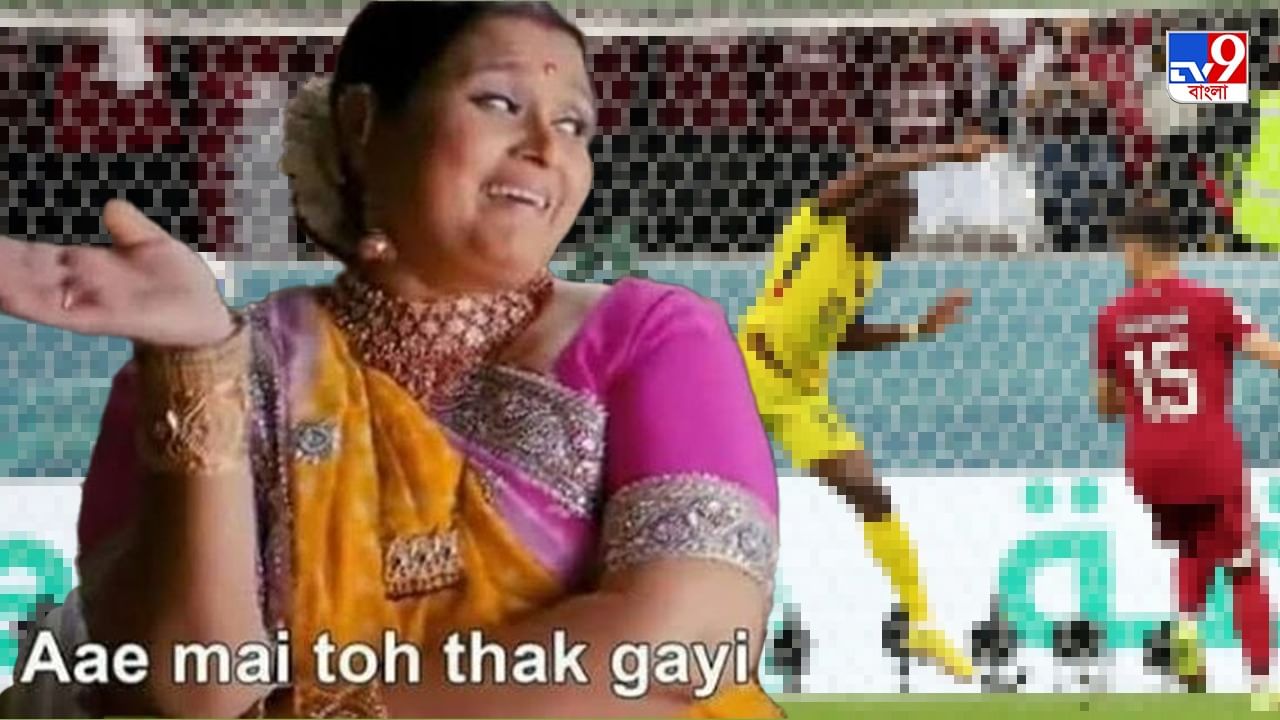 While watching the 2022 FIFA World Cup Opening Ceremony from Jio Cinema, we observed massive buffering issues. Spectators took to his Twitter to express their anger at the disappointing World Cup start.
A meme posted by a disappointed viewer while watching the Soccer World Cup at Jio Cinema.
Jio Cinema Streaming Poor: Fans have to wait four years. Then came the long-awaited great football World Cup. The 2022 FIFA World Cup Qatar kicked off last Sunday, November 20th. Morgan Freeman and BTS singer Jungkook thrashed Qatar's Albert Stadium in the opening match. But the experience of the Indian spectators who watched that opening match was not so good.The Indians had to go crazy watching the live event. People are reporting massive buffering issues when watching the opening ceremony. Spectators took to his Twitter to express their anger at the disappointing World Cup start.
However, the problem is not limited to the season opener. Viewers also reported on Twitter that this buffering was a big problem during the Qatar vs. Ecuador match.
dear @Geo Cinema fan,

We are continuously working to provide a great experience.Upgrade the app to the latest version and enjoy #FIFA World Cup Qatar 2022. We apologize for the inconvenience.#FIFA World Cup #FIFAWConJioCinema #FIFAWConSports18 | | @FIFA World Cup

— Geo Cinema (@JioCinema) November 20, 2022
Meanwhile, Reliance Jio officials were upset when users started complaining one after another on Twitter. According to his Twitter handle for Jio Cinema, users will have to update the app once to properly view the stream. However, even after the update, the problem remained with whales. That means viewers have to face a lot of buffering issues even while watching Qatar and Ecuador's opener.
football fan watching #FIFA World Cup upon #geo cinema in india…

Only in this case turning off is replaced by Lag & Hang
pic.twitter.com/kkfo0ZPBEB

— Adi (@aaditea__) November 20, 2022
JioCinema and Sports 18 every 30 seconds pic.twitter.com/ZBfkePZrLL

— Batkela (@Bhatkela) November 20, 2022
However, Qatar lost 2-0 to Ecuador in their opening match at home. At the opening ceremony of the competition on Sunday, Ecuador's Ener his Valencia scored his two goals to give his side the win.
The worst start in World Cup broadcasting history.

Leave if you can't #geo cinemaIt was a pity.#qatarworldcup2022 #FIFA World Cup #geo cinema pic.twitter.com/dZ4bonUHPf

— liafuS (@sufail_wr) November 20, 2022
The opening match at Al Bait Stadium was packed with spectators. The 60,000-capacity auditorium was full. However, Indian spectators had to face a problem while watching the match. It turned out that asking Jio Cinema to update the app did not resolve the issue. It remains to be seen if Jio Cinema will have the same issues as before when watching the next match of the 2022 FIFA World Cup.