Apple launched Watch Series 8, Watch SE 2 and Watch Ultra with some incredible features, do you know the price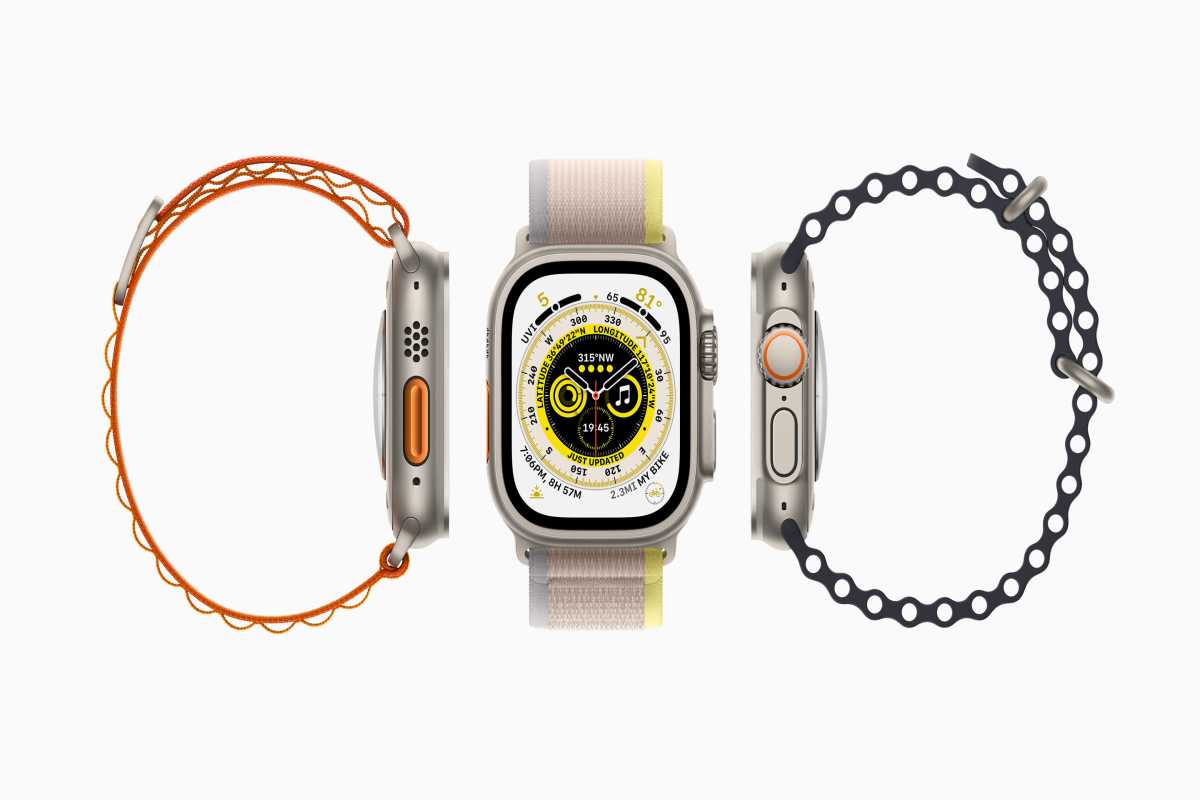 Apple New Smartwatch: Apple Watch Series 8, Apple Watch SE 2, and Apple Watch Ultra were launched along with the new iPhone flagship series. In this article know about the price and features of Apple's new smartwatch.
Latest Apple Watches: Apple has come out with three new smartwatches. They are Apple Watch Series 8, Apple Watch SE 2, and Apple Watch Ultra. Among them, the Ultra model is more rigid and durable than previous Apple watches. The new Apple Watches are primarily aimed at hikers and fitness enthusiasts. While these three latest watches look somewhat similar, their build quality and features differ greatly. Along with these three smartwatches, Apple has launched the iPhone 14 series and the new AirPods.
Apple Watch Series 8, Watch SE 2, and Watch Ultra: Specs, Features
Starting with the Watch Series 8, the new Apple Watches look very similar to the previous generation. The key feature of these watches, Apple said, is their body temperature sensor. This sensor also has many advantages. But the company says it can specifically help women track their ovulation cycle. With cycle tracking capabilities and a body temperature sensor, the Apple Watch Series 8 makes accurate predictions about the human body.
The watches also have many vintage features. Such as ECG, blood oxygen monitoring (SpO2), and fall detection. It also has a new 'crash detection' feature, which works through two motion sensors. If the watch detects abnormal vibration or degradation, it will send an SOS call to family and friends. Otherwise, the Apple Watch Series 8 comes with a brighter screen. At the same time, the battery backup remains the same, 18 hours on a single charge. But there is a new low-power mode to use the battery for up to 36 hours. It will also come with watchOS 9 on older Watch Series 4 and above.
The Watch SE 2 or SE 2022 offers almost all the features like crash detection and an activity tracker. Users can track and monitor sleep patterns. But there is no body temperature sensor. It resembles the Watch Series 8 except for a few key features.
In the case of the most premium Apple Watch Ultra, a 49mm dial is offered. It features sapphire glass for added durability. Made of titanium, which is generally considered more skin-friendly. Apple has primarily upgraded the build quality to make the watch sturdier and more convenient for outdoor enthusiasts. For example, there is a new action button to start an activity immediately. This button works smoothly even with thick gloves.
It has the biggest battery. Provides 36 hours of battery life with regular use. It can be extended up to 60 hours in low power mode. Apple says that the Watch Ultra supports dual-GPS, which works in areas with low cellular connectivity. This can be most useful when hiking in remote areas. Received a WR100 rating, which means divers will have no problem plunging it down to a depth of 100 feet.
The GPS version of the Apple Watch Series 8 is priced at USD 399 or approximately Rs 31,800. The LTE variant of this watch is priced at USD 499 or Rs 39,800. The aluminum model has four color options. Again there are three color variants of the stainless steel model.
The Apple Watch SE 2 or Apple Watch SE aluminum and GPS version is priced at USD 249 or Rs 19,800. On the other hand, the cellular version of the watch is priced at US$ 299 or Rs 23,800.
The last price of the Watch Ultra was USD 799 or approximately Rs 63,700. However, the price of the watch in India is over Rs 89,900.
Of these three watches, the Watch Series 8 and SE 2 will go on sale from September 16. The Watch Ultra, on the other hand, will be available for purchase in India from September 23. Apple is going to announce the price of each of these latest watches in India very soon.
---
I hope you get the all information about Apple's launched Watch Series 8, Watch SE 2, and Watch Ultra with some incredible features, do you know the price? If you like this article, you can share and comment. So that we too have a chance to learn something from your ideas and improve something.
Read Also: